Weddings | Corporate | Transfer | Legal | Special | Archive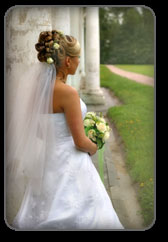 Our wedding package begins with us attending your rehearsal so that we know exactly what is going to happen on your wedding day. We arrive at the venue on your wedding day 2-3 hours before the ceremony, set up our equipment, and shoot pre-wedding scenes from around the venue.

We video tape the wedding using two cameras and two operators. We use our own sound system and wireless microphones for the groom and officiant (if necessary). We have a variety of other sound equipment to get a sound feed from an existing system, or run our own microphones for readers, musicians, etc.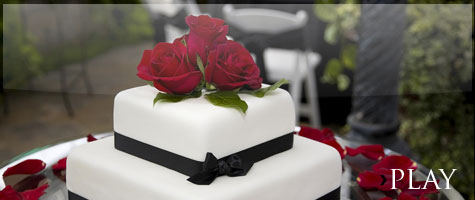 Reception coverage includes one camera and one operator. We'll get all the important stuff: First dance(s), speeches, toasts, cake cutting, garter & bouquet throwing, etc. If you wish, we will conduct interviews with your guests so that they can offer their well wishes on the video.

The finished DVD will include a photo montage of you and the groom at the beginning of the DVD, a 4-6 minute highlight video at the end (which we can also provide for you as an Ipod upload at no extra charge). We can also include honeymoon photos or video (which you provide) at the end of the DVD (no extra charge).

The DVD will be mastered with a custom menu so you can choose to watch each section or the whole thing. We'll give you the finished DVD's in a nice custom case which will include pictures from the wedding on the cover.

Give us a call or email today and let us send you a demo DVD.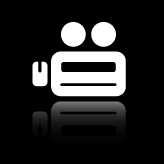 "Video Ventures did such a great job with our wedding video - the finished product was beyond our expectations. We have watched it again and again."


Amy & Trent


"I had to send this email today and tell you that my husband and I just watched our wedding video last night on our 5th anniversary and I cried like a baby. It means more now than it did 5 years ago. We're going to watch it on every anniversary from now on - words cannot express how much we appreciate the awesome job you did with our video"


Mandy & Matt


"We weren't going to have our wedding video taped - I am SO glad we did. Watching the DVD is like watching a movie starring US. We are so grateful to Video Ventures for the awesome job you did with our wedding and reception"


Nancy & Peter